PROFESSIONAL ENGINEERING SERVICES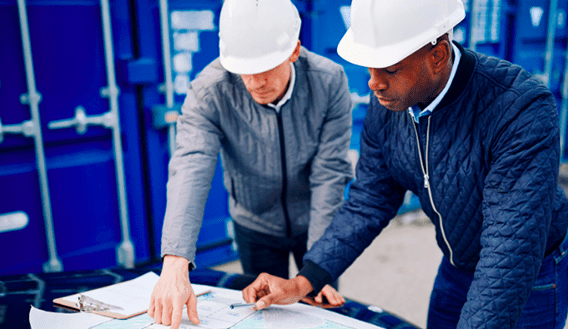 FireAlarm.com offers a full array of engineering services that include: Field Surveys and Need Assessments, Preliminary and Final Designs, Schedules and Cost Estimates, Project Implementation, and Project Commissioning.
Field Surveys and Need Assessments
This process consists of a site walk through, inspections, client inter- views, evaluation of systems and conditions, and a plan layout. A map of the project will be illustrated in order to create a structurally sound strategy that best fits the structures particular design. At this stage an evaluation of the site will be completed and determination of the particular code compliance and local permit requirements will also be fully depicted.
Preliminary and Final Designs
This stage is comprised of several elements that are focused on creating a complete image of the process from start to finish. It includes preparation of conceptual designs, definition of all system upkeep and retrofit applications, preparation of functional space diagrams, floorplans and general descriptive views, and the necessary groundwork of the general project. In addition, products and materials that must be purchased in advance, known as lead items, shall be identified. At this phase the owner will also have to approve all plans before they are made final. Necessary permits and approval from the appropriate regulatory agency or department will then be obtained.
Schedules and Cost Estimates
Once the Preliminary Design is planned and approved a working schedule will be illustrated. A functional plan of set progress will be created in order to appropriately estimate the time necessary to complete the entire project. The schedule will also include a buffer in order to account for any difficulties that may be incurred throughout the process. Once the strategy and schedule are planned the cost of the project can be estimated. Due to every structure's unique specifications and the customization of a design the costs may vary from project to project.
Project Implementation
This crucial phase in the project consists of coordination with the owner and authorities, cooperation amongst design and construction teams, selection of customized construction or renovation of the structures and systems, and most importantly the execution and completion of the contract.
Project Commissioning
This stage includes verification of design documents, sequences of operations, manufacturers performance data, review of protocol and necessary apparatuses, development and excellence tests, review and confirmation of operations and maintenance tables, preparation of final reports detailing findings and professional recommendations.
MAINTENANCE & INSPECTION
SERVICES
CONSULTING & PROFESSIONAL SERVICES